May 7, 2012
Criteria for Surveillance of Small Renal Mass Examined
Active surveillance driven by small tumor size, poor performance score, and endophytic lesion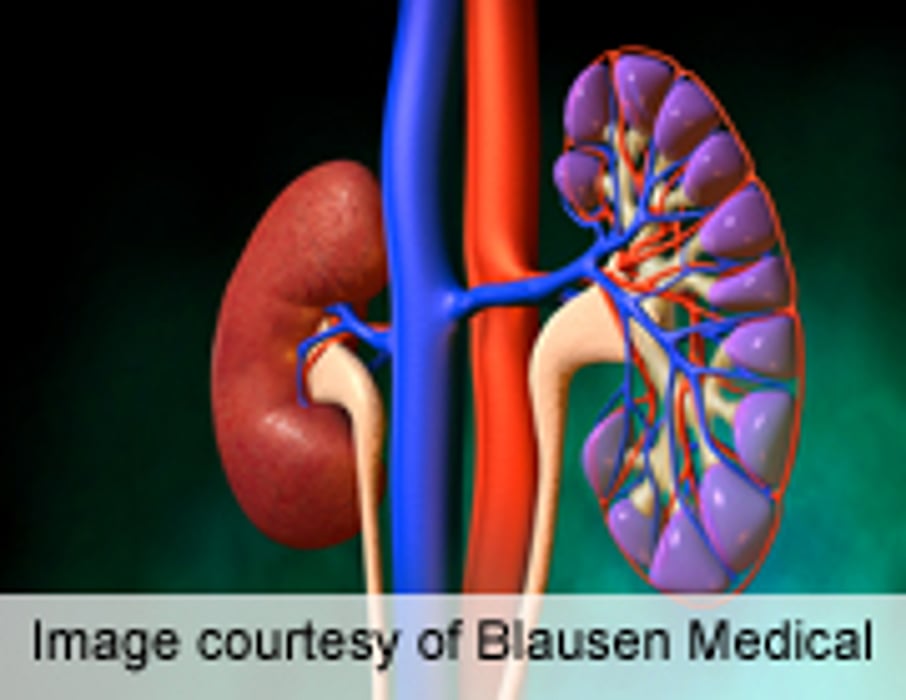 MONDAY, May 7 (HealthDay News) -- Active surveillance of patients with small renal masses is driven by a tumor size less than 3 cm, poor performance score (PS), and an endophytic lesion, among other patient, tumor, and surgeon characteristics, according to research published in the May issue of Urology.
Bruce L. Jacobs, M.D., of the University of Michigan Health System in Ann Arbor, and colleagues conducted a study of 204 consecutive patients with a clinical stage T1 renal mass to evaluate which demographic and clinical characteristics influenced a physician's decision to recommend active surveillance of a patient's renal mass compared with treatment.
The researchers found that, overall, 36 percent of patients underwent active surveillance, and 64 percent were treated for their small renal mass. Demographic and clinical characteristics found more often in those who underwent active surveillance included being located more than 60 miles from a hospital; having an Eastern Cooperative Oncology Group (ECOG) PS of ≥2; tumor size and multifocality; the endophytic nature of the lesion; and whether open, laparoscopic, or robotic surgical methods were used by the patient's physician. Neither baseline glomerular filtration rate nor Charlson comorbidity index played a significant role in the decision to pursue active surveillance.
"Patient, tumor, and surgeon characteristics all influence active surveillance for small renal masses. According to the sensitivity analyses, active surveillance was driven by tumor size <3 cm, poor performance status (i.e., ECOG PS of ≥2), and an endophytic lesion," the authors write.
Abstract
Full Text (subscription or payment may be required)
Physician's Briefing