May 21, 2014
AUA: Physical Activity Linked to Reduction in Bladder CA Mortality
Second study shows females are less likely than males to undergo hematuria evaluation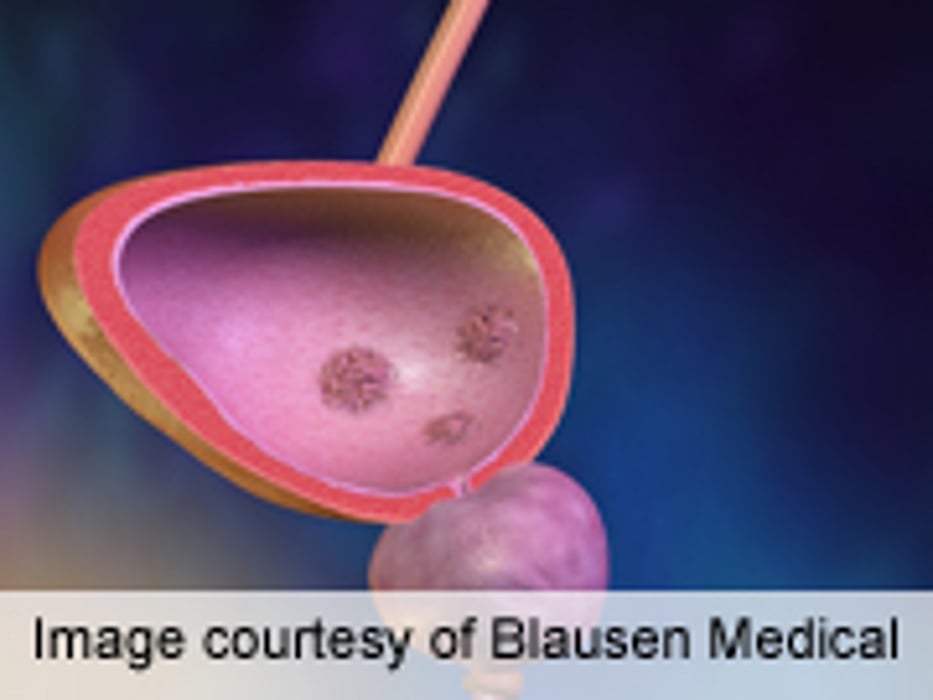 WEDNESDAY, May 21, 2014 (HealthDay News) -- According to two new studies, physical activity is associated with a reduction in bladder cancer-specific mortality and female Medicare beneficiaries are less likely to receive a complete hematuria evaluation. These findings were presented at the annual meeting of the American Urological Association, held from May 16 to 21 in Orlando, Fla.
Michael Liss, M.D., from the University of California San Diego in La Jolla, and colleagues examined the correlations for physical activity and obesity with bladder cancer-specific mortality. Data were collected from the National Health Information Survey for 222,163 participants. The researchers identified 83 bladder cancer-specific deaths. In multivariate analyses, the researchers found that the risk of death from bladder cancer was significantly lower for any physical activity versus no exercise (adjusted hazard ratio, 0.53; P = 0.038). Bladder cancer mortality was not associated with overweight or obesity compared with normal weight (P = 0.87 and 0.11, respectively).
Jeffrey Bassett, M.D., M.P.H., from the Vanderbilt University in Nashville, Tenn., and colleagues examined the correlation between gender, race, and completeness of hematuria evaluation in a cohort of 9,220 Medicare A and B beneficiaries. Compared with males, the researchers found that females were less likely to be seen by a urologist, undergo a diagnostic procedure or imaging, or have a complete work-up. An etiologic diagnosis was coded in 69 percent of complete evaluations, and malignancy diagnosed in 28 percent.
"While race differences in bladder cancer outcomes cannot be attributed to differences in the quality of evaluation for hematuria, inadequate hematuria evaluation may contribute to the higher stage and worse outcomes for females diagnosed with bladder cancer," Bassett and colleagues write.
Physician's Briefing