September 20, 2012
Bladder Cancer Survival Similar for Partial, Radical Cystectomy
No difference in metastasis-free or cancer-specific survival after median 6.2-year follow-up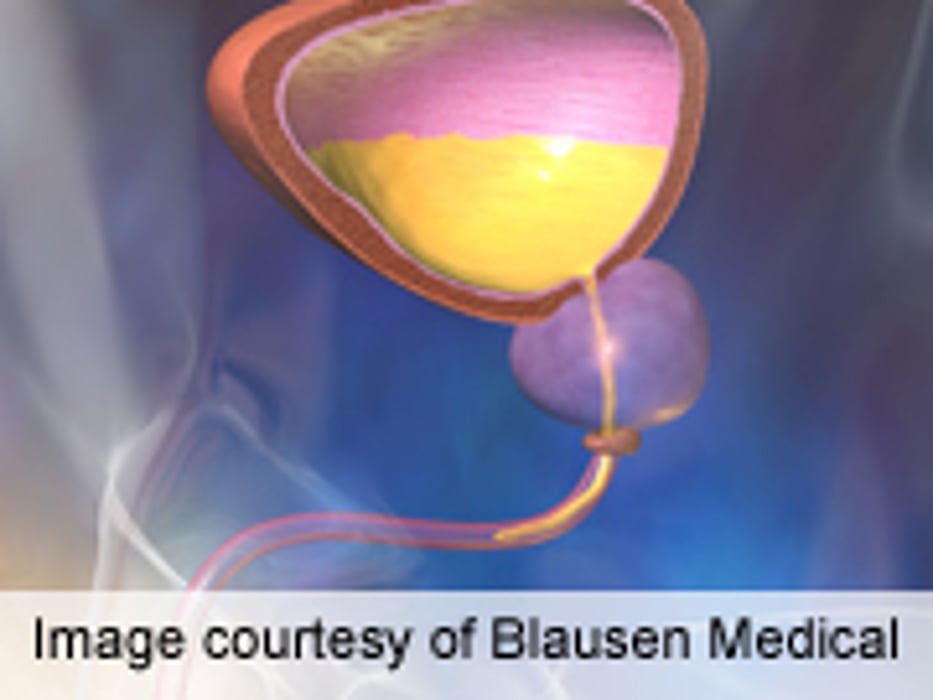 THURSDAY, Sept. 20 (HealthDay News) -- For select patients with bladder cancer, there is no difference in metastasis-free or cancer-specific survival with partial cystectomy (PC) or radical cystectomy (RC), but there is an increased risk for intravesical recurrence for those treated with PC, according to research published in the October issue of The Journal of Urology.
In an effort to evaluate the long-term oncologic outcomes in bladder cancer, John J. Knoedler, M.D., of the Mayo Clinic in Rochester, Minn., and colleagues conducted a matched, case-control study involving 86 patients who underwent PC and 167 who underwent RC.
After a median follow-up period of 6.2 years, the researchers found no between-group difference in the 10-year distant recurrence-free survival or cancer-specific survival. While significantly fewer PC-treated patients experienced an extravesical pelvic tumor recurrence compared with RC-treated patients (5 versus 17 percent), PC-treated patients were at higher risk of intravesical tumor recurrence. Intravesical recurrence occurred in 38 percent of PC-treated patients, and, of these, 19 percent eventually underwent a RC procedure.
"Our matched analysis demonstrated no difference in cancer-specific survival or metastasis-free survival between patients treated with PC and those treated with RC," the authors write. "Patients who undergo PC remain at risk for intravesical recurrence with almost 20 percent requiring subsequent RC. Thus patients considering PC should be counseled and surveilled accordingly."
Abstract
Full Text (subscription or payment may be required)
Physician's Briefing