February 12, 2013
Targeted Beats Random Biopsy for Prostate Cancer Detection
Use of rigid, elastic system cuts detection of microfocal cancer; ups detection of high-grade cancer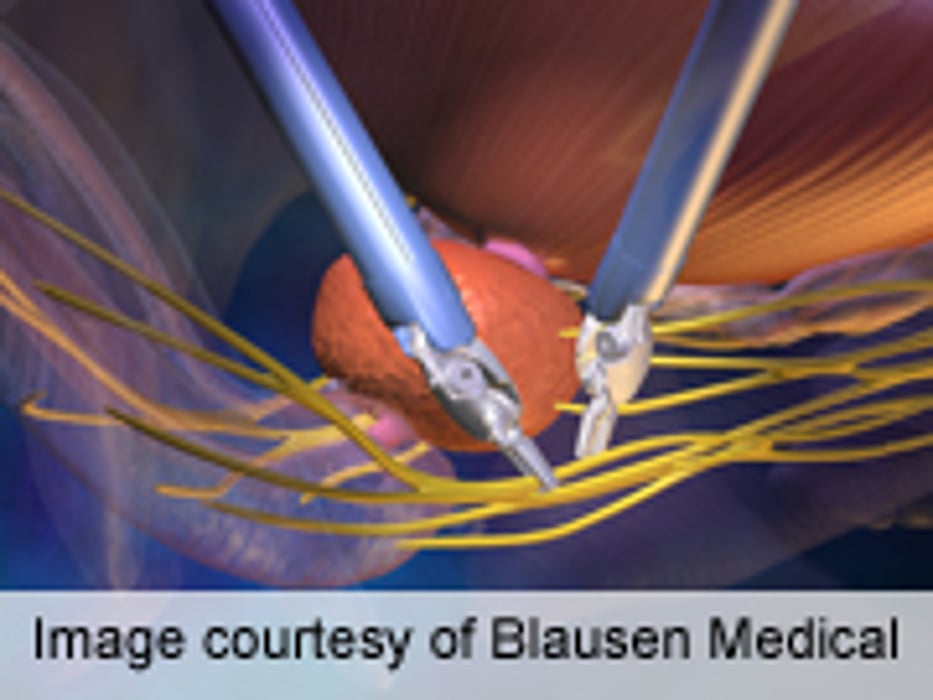 TUESDAY, Feb. 12 (HealthDay News) -- Targeted biopsy (TB) for prostate cancer performed on suspicious lesions identified using computerized transrectal ultrasound (TRUS)-magnetic resonance imaging (MRI) registration is associated with increased overall cancer detection rate, according to research published in the February issue of The Journal of Urology.
Nicolas Barry Delongchamps, M.D., of Cochin Hospital in Paris, and colleagues prospectively studied the accuracy of visual TB with computerized TRUS-MRI registration in 391 consecutive patients with suspected localized prostate cancer. All patients underwent prostate MRI followed by random biopsy. When suspicious findings were identified on MRI, a visual TB was performed for the first 127 patients, a rigid system TB for the next 131 patients, and an elastic system TB for the remaining 133 patients.
The researchers found that with the MRI approach at least one suspicious area was detected in 42, 59, and 62 percent of patients using a visual, rigid, or elastic system, respectively. Visual TB was not significantly better than random biopsy (P = 0.66). Compared with the random biopsy rate, the cancer detection rates achieved using rigid and elastic systems were significantly higher (P = 0.0065 and 0.0016, respectively) and allowed for reduced number of biopsy cores and decreased detection of microfocal cancer, with increased detection of high-grade cancer.
"When performed with computerized MRI-TRUS image registration, MRI-TB alone provided a significantly higher cancer detection rate than random biopsy," the authors write. "Furthermore, TB increased the detection rate of high Gleason score cancer, while decreasing the detection rate of small and well differentiated tumors."
Abstract
Full Text (subscription or payment may be required)
Physician's Briefing