March 19, 2019
Testosterone Replacement Slows Prostate Cancer Recurrence
Being on testosterone replacement slows time to biochemical recurrence in multivariable analysis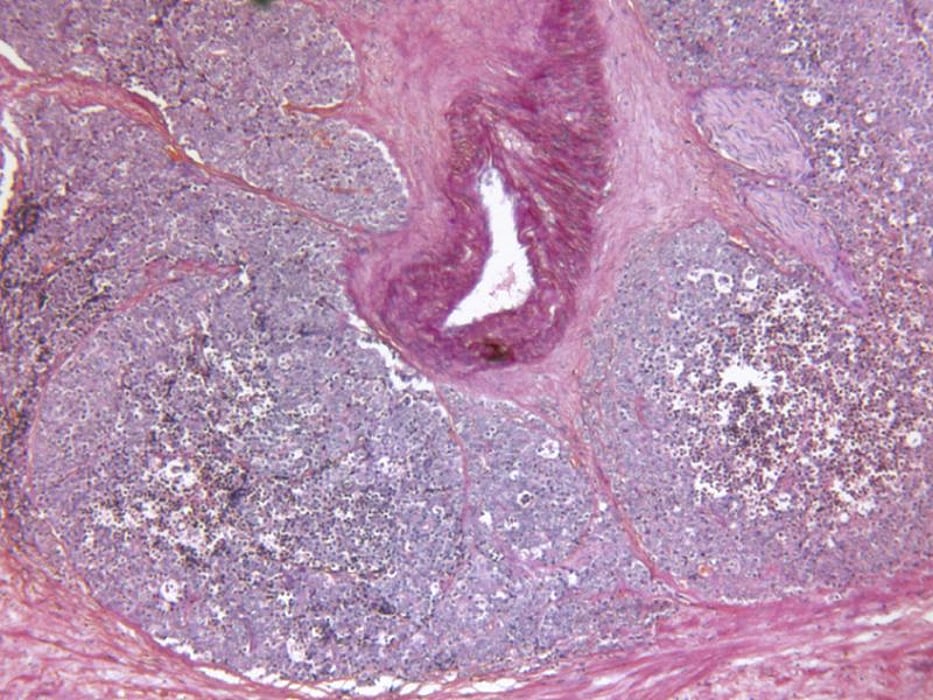 TUESDAY, March 19, 2019 (HealthDay News) -- For patients with localized prostate cancer, testosterone replacement therapy (TRT) slows recurrence, according to a study presented at the annual meeting of the European Association of Urology, held from March 15 to 19 in Barcelona, Spain.
Maxwell Towe, from the University of California in Irvine, and colleagues examined the use of TRT in patients with prostate cancer undergoing radical prostatectomy (RP) and its impact on disease progression. Data were included for 834 patients who underwent robot-assisted RP for primary treatment of localized prostate cancer. Prostate-specific antigen (PSA), pathological grade, and pathological stage were obtained prospectively. To assess biochemical recurrence (BCR) status, postoperative PSA levels were used. Differences in rates of BCR and time to BCR were examined for patients on and not on TRT.
The researchers found that 18.2 percent of patients (152 patients) were treated with TRT. BCR developed in 9.9 percent of patients on TRT and 23.5 percent of patients not on TRT. Within a year after surgery, 85 patients experienced BCR: 4.7 and 95.3 percent of these patients were on and not on TRT, respectively. Being placed on TRT predicted longer time to BCR in a multivariable analysis, and after adjustment for pathological grade and stage, it delayed progression by a median of 1.5 years.
"This is not what we set out to prove, so it was a big surprise: Not only did testosterone replacement not increase recurrence, but it actually lowered recurrence rates," a coauthor said in a statement.
Several authors disclosed financial ties to the biopharmaceutical industry, including companies that provided study funding.
Physician's Briefing