January 7, 2016
African-American Men Produce Less Prostate-Specific Antigen
Equal serum prostate-specific antigen and prostate-specific antigen mass despite larger prostates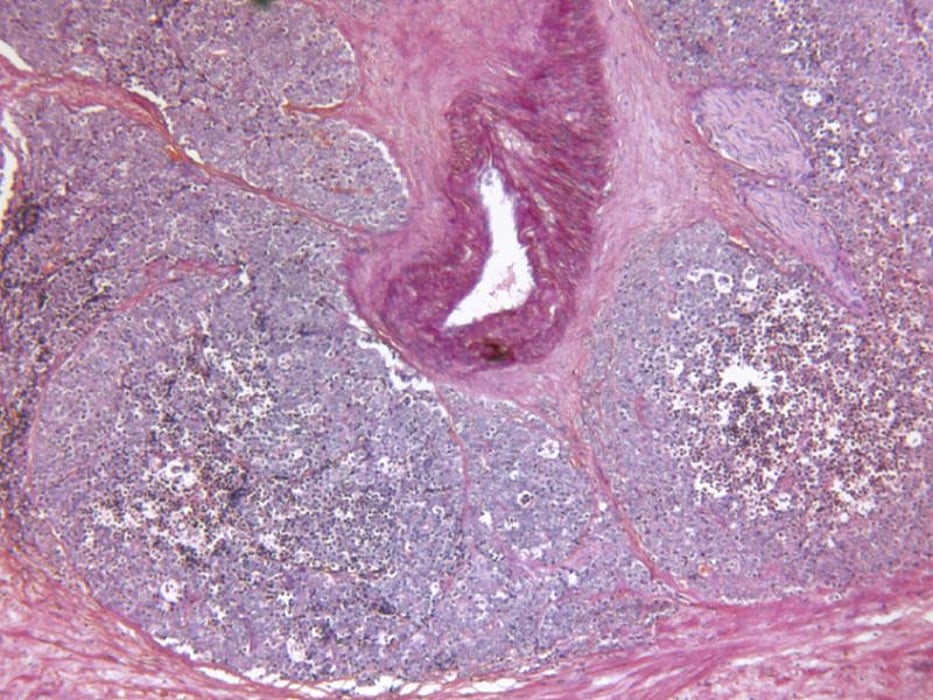 THURSDAY, Jan. 7, 2016 (HealthDay News) -- Among men with Gleason score 3+3=6 prostate cancer, African-Americans produce less prostate-specific antigen than Caucasians, according to a study published in the February issue of The Journal of Urology.
Oleksandr N. Kryvenko, M.D., from the University of Miami Miller School of Medicine, and colleagues measured tumor volume in 411 consecutive radical prostatectomies from men with National Comprehensive Cancer Network low-risk prostate cancer (348 Caucasian and 66 African-American). At radical prostatectomy the men had Gleason score 3+3=6 disease.
The researchers found that there were similar clinical findings based on age, body mass index, and prostate-specific antigen for African-American and Caucasian men. No significant differences were seen for African-American and Caucasian men in the dominant tumor nodule volume and total tumor volume (mean, 0.712 versus 0.665 cm³; P = 0.695). African-American men had heavier prostates (mean, 55.4 versus 46.3 g; P < 0.03). Prostate-specific antigen mass was not different for African-American versus Caucasian men (mean, 0.55 versus 0.558 µg; P = 0.95), despite the significantly greater weight of benign prostate tissue in African-American men. African-American men had significantly less prostate-specific antigen density due to larger prostates (mean, 0.09 versus 0.105; P < 0.02).
"This finding has practical implications in T1c cases diagnosed with prostate cancer due to prostate-specific antigen screening," the authors write.
Physician's Briefing