October 21, 2014
Urologist Adherence to AUA Guidelines for BPH Varies
Data extracted from EMRs allows documentation of baseline benchmark for future research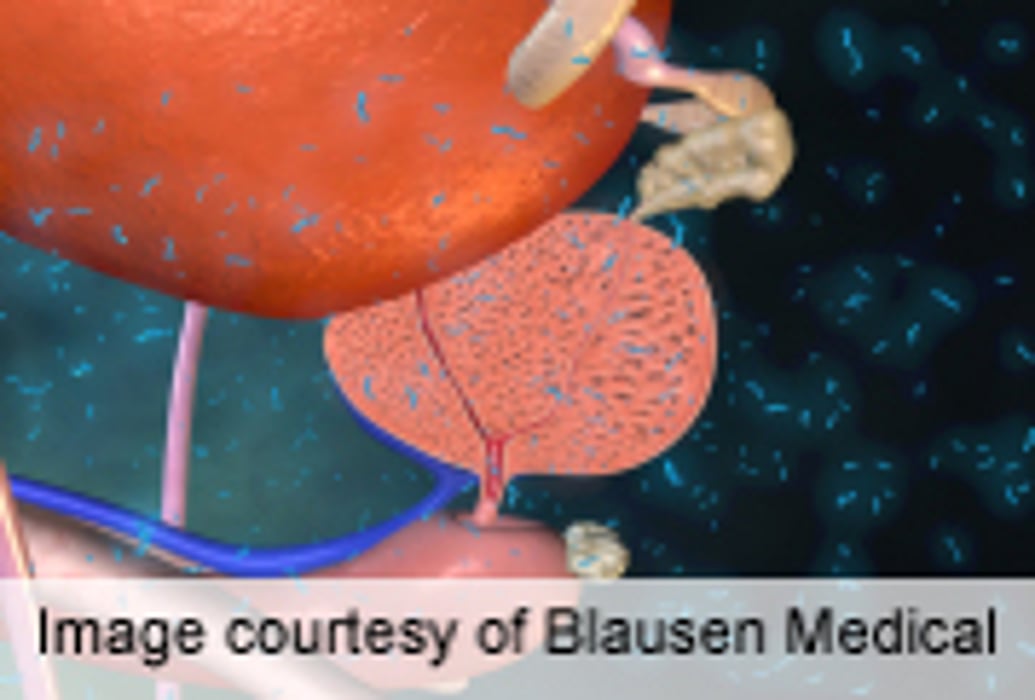 TUESDAY, Oct. 21, 2014 (HealthDay News) -- Using data extracted from electronic medical records (EMRs), researchers have evaluated urologist adherence to the American Urological Association (AUA) guidelines for the management of benign prostatic hyperplasia (BPH)-related lower urinary tract symptoms (LUTS). The findings have been published in the November issue of The Journal of Urology.
Gregory B. Auffenberg, M.D., of the Northwestern University Feinberg School of Medicine in Chicago, and colleagues analyzed data from 3,494 visits by new patients for first-time BPH/LUTS to a urology clinic from January 2008 through December 2012. Urologist adherence to the AUA guidelines on management of BPH/LUTS was evaluated.
The researchers found that, for the nine measures recommended in the BPH guidelines, provider adherence varied from 53.0 to 92.8 percent for each measure. For five measures that were not routinely recommended, the rate of adherence was 10.2 percent or less. For the optional measures of post-void residual and urinary flow measurements, these tests were performed in 68.1 and 4.6 percent of new encounters, respectively. Data from manual review and EMR extraction were concordant in 96.7 percent of cases (95 percent confidence interval, 94.8 to 98.5 percent).
"This study provides the largest observational analysis of urologist adherence to AUA guidelines on the management of BPH/LUTS that is not based entirely on administrative data," the authors write.
One author disclosed financial ties to pharmaceutical and biomedical companies.
Physician's Briefing