November 18, 2016
Las 'dietas yo-yo' no son buenas para el corazón de las mujeres mayores según un estudio
Pero al menos una experta en nutrición dice que es demasiado pronto para sacar conclusiones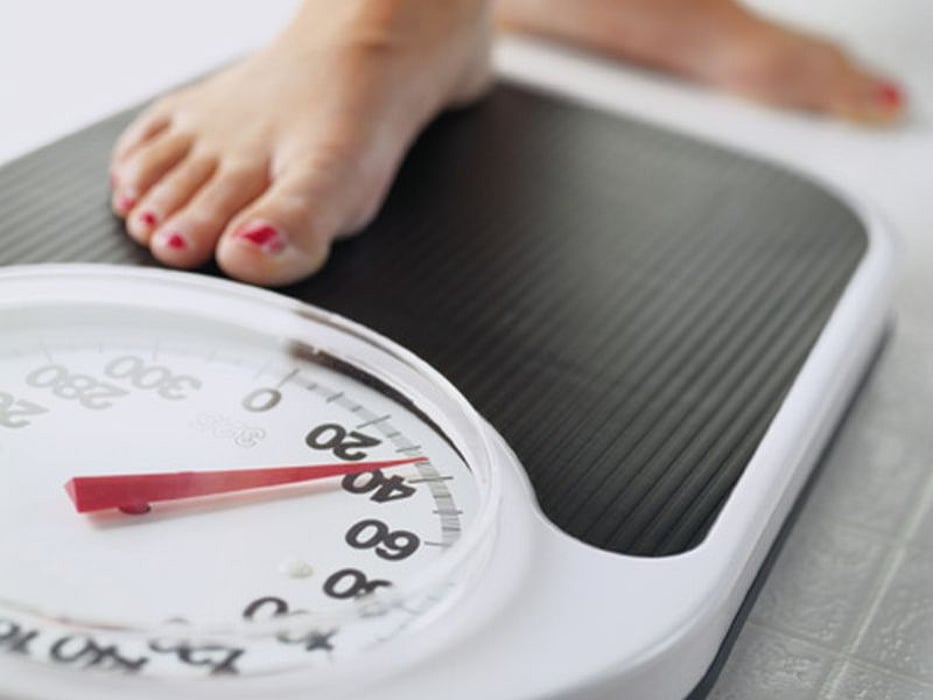 JUEVES, 17 de noviembre de 2016 (HealthDay News) -- Millones de estadounidenses tienen dificultades de por vida con el tamaño de su cintura, y hacen dieta, pierden peso y luego vuelven a recuperarlo de nuevo.
Es un patrón conocido como "dieta yo-yo", y un nuevo estudio sugiere que no es beneficioso para el corazón de las mujeres mayores.
"Las mujeres con un [peso] normal que siguen una dieta yo-yo a lo largo de su vida adulta tienen un riesgo más alto de muerte súbita cardiaca y de muerte por enfermedad cardiaca coronaria", comentó el líder del estudio, el Dr. Somwail Rasla.
El riesgo de muerte súbita cardiaca fue casi 3.5 veces mayor, y el riesgo de muerte vinculado con la enfermedad cardiaca coronaria fue un 66 por ciento más alto, según Rasla, residente de medicina interna en el Hospital Conmemorativo de Rhode Island, en Pawtucket.
Los expertos saben desde hace tiempo que tener sobrepeso en la mediana edad está vinculado con un riesgo más alto de muerte por enfermedad cardiaca. Puede aumentar también las probabilidades de muerte súbita cardiaca, una afección en la que el sistema eléctrico del corazón deja de funcionar de forma abrupta.
Pero se sabe menos sobre el modo en que aumentar y perder de peso de forma repetida podría afectar al riesgo de muerte por enfermedad cardiaca de una persona.
Para realizar el nuevo estudio, el equipo de Rasla examinó los historiales autorreportados sobre el peso de más de 158,000 mujeres mayores postmenopáusicas. Los investigadores pusieron a las mujeres en 4 categorías: peso estable, aumento de peso constante, pérdida de peso mantenida o patrón de "dieta yo-yo".
El peso estable se definió como aumentar o perder no más de 10 libras (4.5 kg) a lo largo de la vida adulta, dijo Rasla.
Luego se hizo un seguimiento de la salud de las mujeres durante más de 11 años.
A lo largo del periodo de seguimiento, un poco más de 2,500 mujeres fallecieron de enfermedad cardiaca coronaria y 83 fallecieron de muerte cardiaca súbita, una afección mucho más rara, mostró el estudio.
Las mujeres que empezaron el estudio con un peso saludable (y luego ganaron y perdieron peso de forma repetida a lo largo de los años) tenían el riesgo más alto de mortalidad por enfermedad cardiaca coronaria o muerte cardiaca súbita, encontraron los investigadores.
Mantener un peso estable parecía ser clave. Por ejemplo, el estudio no encontró ningún aumento en el riesgo de mortalidad para las mujeres que dijeron que aumentaron de peso y no lo perdieron, o para las que perdieron peso y no lo recuperaron de nuevo.
Es preciso señalar que el estudio solamente encontró una asociación entre la dieta yo-yo y los problemas cardiacos, y no una conexión causal.
Pero ¿por qué un historial de "subida y bajada" de peso sería potencialmente peligroso para el corazón? Rasla comentó que ahora mismo no puede explicar los hallazgos y que se necesita más investigación.
Además, el estudio contó solamente con mujeres, de modo que no pudo especular sobre cómo podría afectar ese ciclo de cambio de peso al riesgo de enfermedad cardiaca de los hombres.
Por ahora, dijo Rasla, el mensaje parece ser que "mantener un peso corporal estable es lo mejor para la salud general".
Pero una dietista que revisó los nuevos hallazgos animó a que se fuera cauto a la hora de interpretar el estudio.
Connie Diekman, directora de nutrición universitaria en la Universidad de Washington en St. Louis, comentó que se necesitan más investigaciones para determinar si la conexión entre la muerte súbita cardiaca y la enfermedad arterial coronaria con la dieta yo-yo está, de hecho, relacionada con otras variables no identificadas en el estudio.
"El valor que este estudio proporciona es el recordatorio importante de que un 'ciclo de cambio de peso' (perder peso, ganarlo, perderlo, ganarlo) no es un buen modo de alcanzar un peso saludable", dijo Diekman.
Para las personas que deseen tener un peso saludable, ella aconseja centrarse en los cambios generales en el estilo de vida, no en las dietas drásticas u otras curas rápidas.
La clave es "saber encontrar el equilibrio entre lo que come con la actividad que realice de tal modo que pueda mantenerlo de por vida", dijo Diekman.
Rasla presentó los hallazgos el martes en la reunión anual de la Asociación Americana del Corazón (American Heart Association), en Nueva Orleáns. Loes estudios presentados en reuniones médicas se consideran preliminares hasta que se publiquen en una revista revisada por profesionales.
Más información
Para más información sobre la dieta yo-yo y una alimentación desordenada, visite la Academia de Nutrición y Dietética (Academy of Nutrition and Dietetics).
Artículo por HealthDay, traducido por HolaDoctor.com
© Derechos de autor 2016, HealthDay

FUENTES: Somwail Rasla, M.D., internal medicine resident, Memorial Hospital of Rhode Island, Pawtucket, and Alpert Medical School, Brown University, Providence, R.I.; Connie Diekman, R.D., M.Ed., director, university nutrition, Washington University, St. Louis; Nov. 15, 2016, American Heart Association Scientific Sessions, New Orleans
Consumer News in Spanish