November 21, 2016
Opte por la comida saludable esta temporada de fiestas
Saque los alimentos saludables y mantenga los no saludables fuera de la vista, aconsejan los nutricionistas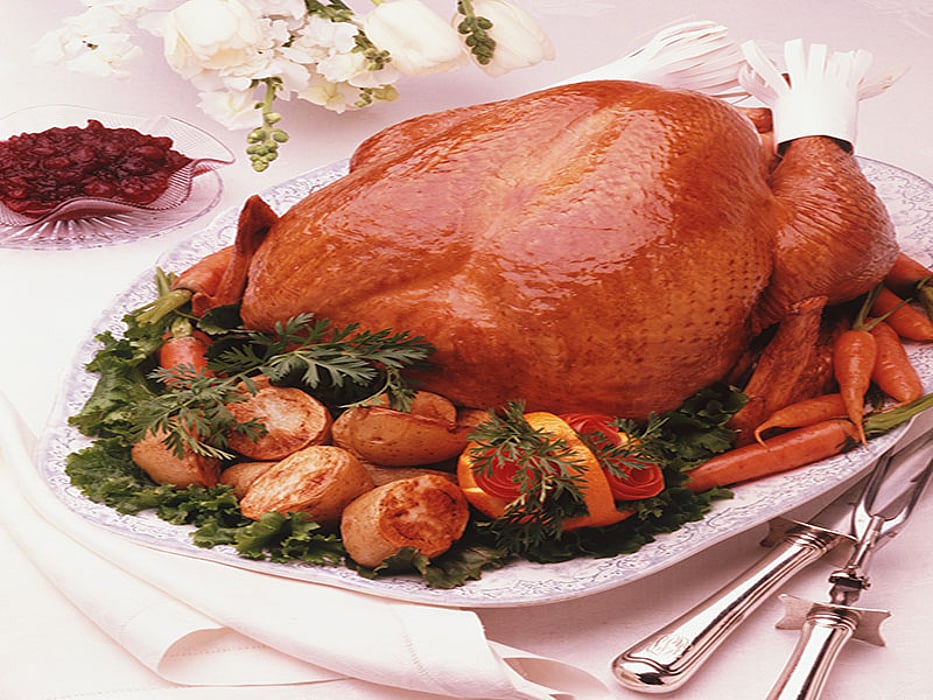 DOMINGO, 20 de noviembre de 2016 (HealthDay News) -- Incluso las mejores intenciones de optar por la comida saludable durante el periodo festivo pueden venirse abajo, advierte la Asociación Americana del Corazón (American Heart Association).
Comer una dieta que consista en fruta, verdura, proteína magra y granos saludables es uno de los modos más importantes de reducir el riesgo de enfermedad cardiaca y accidente cerebrovascular, apunta la asociación.
Afortunadamente, hay modos de evitar los momentos de debilidad al comer o al salir a alguna reunión, dijo Rachel Johnson, profesora de nutrición en la Universidad de Vermont y ex presidenta del comité de nutrición de la asociación.
Cuando coma en un restaurante, el primer paso es mirar al menú negándose a ver ciertas cosas.
"Ni siquiera se permita mirar en la sección [no saludable] del menú", aconsejó Johnson en un comunicado de prensa de la asociación. Es mucho más fácil pedir una ensalada cuando las opciones del menú llenas de grasa y calorías están descartadas, añadió.
En casa, también es importante anticipar las ansias de comer alimentos no saludables. Muchas personas comen refrigerios no saludables cuando se relajan después de cenar, dijo Johnson. En lugar de ceder a esas ansias, dé un paseo o llame a un amigo por teléfono, sugirió.
También es una buena idea planear por adelantado y adelantarse a las tentaciones con la comida. Para aumentar las probabilidades de tomar decisiones saludables, Johnson ofrece los siguientes consejos:
Almacene los alimentos no saludables fuera de la vista. Ponga esos alimentos en un armario o en un contenedor que no sea trasparente. Deje un bol con fruta en la encimera en lugar de un frasco con galletas.
Compre porciones más pequeñas o que estén envasadas de forma individual. En lugar de comprar medio galón (casi dos litros) de helado, compre helados con pocas calorías y envasados individualmente.
Límpiese los dientes inmediatamente después de comer. Tener un aliento fresco con olor a menta hará que sea menos tentador que coma algún capricho.
Compre chicles sin azúcar. El dulzor de mascar chicle puede calmar las ansias de comer alimentos con azúcar o con más calorías.
No se exceda. Si cede a la tentación, hágalo con moderación. Tome una porción pequeña y comparta el resto con alguien, o guárdelo.
Más información
La Academia de Nutrición y Dietética (Academy of Nutrition and Dietetics) ofrece más consejos para comer de forma sana.
Artículo por HealthDay, traducido por HolaDoctor.com
© Derechos de autor 2016, HealthDay

FUENTE: American Heart Association, news release
Consumer News in Spanish