March 21, 2018
Sugary Sodas Linked Again to Increased Heart Risks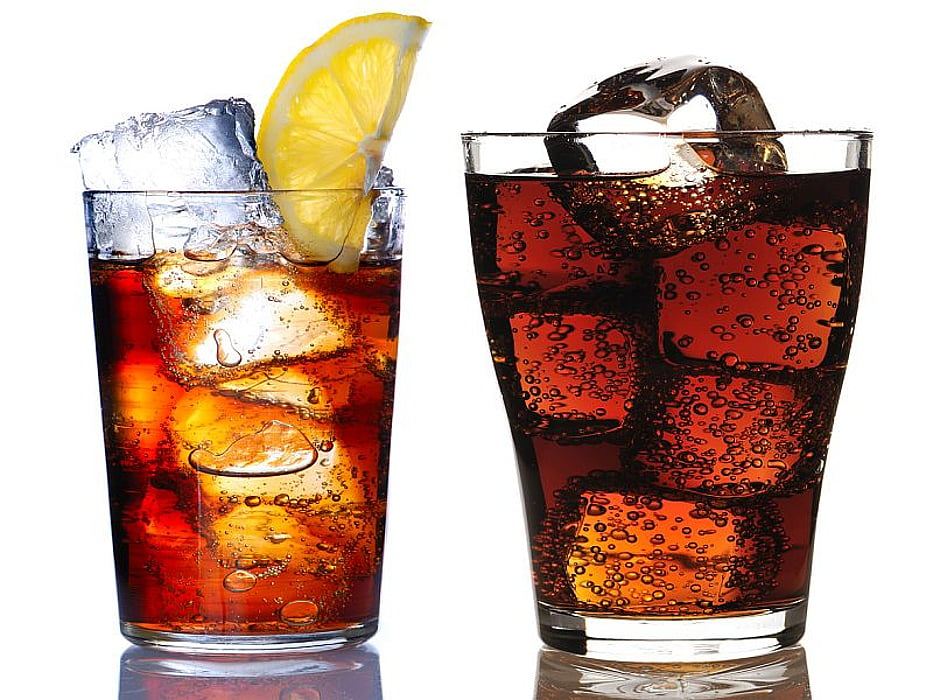 WEDNESDAY, March 21, 2018 (HealthDay News) -- Would that ice cold soda be as tempting if you knew that it might shorten your life?
New research found that adults over 45 who drank an average of 24 ounces or more of sugar-sweetened beverages every day had more than double the risk of dying from heart disease over a 6-year study period than those who averaged an ounce or less of sugar-sweetened beverages daily.
The researchers also looked at the effect of sugary foods on the risk of dying, but there didn't seem to be an impact on premature death risk.
"Beverages had a unique risk. When calories come in liquid form, they're metabolized by the liver, which is unique," said study author Jean Welsh, an assistant professor at Emory University in Atlanta.
The body just doesn't seem to compensate for liquid calories as well as it does for calories from sugary foods, she added. And, that's likely because calories from foods are metabolized more slowly since they generally contain fat or protein that slows the release of the sugar from the foods.
It's important to note, however, that while the study was able to find a link between sugary beverages and the risk of death in the study group, the research wasn't designed to prove a cause-and-effect link.
Previous studies have shown a link between sugar-sweetened products and obesity and some chronic diseases, according to the researchers. But none had looked at the association between added sugar and the risk of death.
The study initially had over 30,000 people older than age 45. But the researchers excluded anyone with heart disease or type 2 diabetes, to make it easier to link sugar consumption and death risk during the study period. The final study included almost 18,000 people.
The researchers also accounted for study participants' income, race, education, smoking and exercise.
During the 6-year follow-up period, the investigators found that the risk of dying from heart disease was 2.5 times higher for the people who drank the most sugar-sweetened beverages.
The researchers said the findings should encourage health care providers to ask people about what types of drinks they usually have, and if it's sugar-sweetened beverages -- such as soda, fruit drinks or fruit juice -- they should suggest alternatives.
Dana Angelo White is a registered dietitian at Quinnipiac University in Hamden, Conn. She said, "The major takeaway here is that there's another reason why these sugary drinks that are high in calories are bad for you. Even compared to sugary foods, sugary drinks had more of an impact."
White added, "If you're heavily consuming these sorts of drinks, cut back. These drinks shouldn't be part of your regular routine."
Welsh was scheduled to present the study findings Wednesday at an American Heart Association meeting in New Orleans. Studies presented at medical meetings are typically considered preliminary until they've been published in a peer-reviewed journal.
More information
Learn more about soft drinks and your health from Harvard's School of Public Health.
SOURCES: Jean Welsh, Ph.D., M.P.H., assistant professor, Emory University, and research director, Children's Healthcare of Atlanta; Dana Angelo White, M.S., R.D., clinical assistant professor, athletic training and sports medicine, Quinnipiac University, Hamden, Conn.; March 21, 2018, presentation, American Heart Association meeting, New Orleans
Consumer News