July 19, 2013
Gluten-Free and Worry-Free in Georgia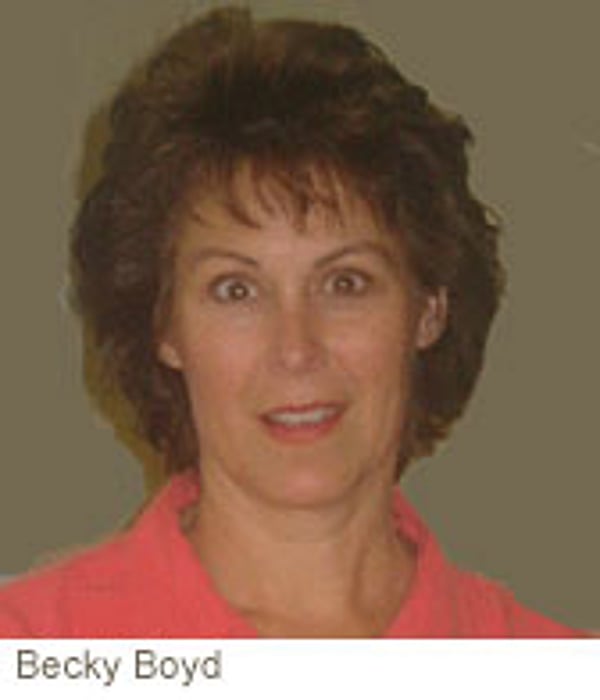 FRIDAY, July 19, 2013 (HealthDay News) -- Though giving up gluten has become somewhat of a fad, some people -- beyond those with celiac disease -- can reap real benefits from going gluten-free.
Becky Boyd, for instance, had stomach problems all of her life, and they were only getting worse as she got older.
"Two years ago, the symptoms were so bad that I was sick almost every day," said the Roswell, Ga., resident. "I had been to doctors throughout my life, was given all kinds of tests, but no one ever mentioned gluten intolerance to me." Her doctor did rule out celiac disease, an intolerance of gluten that causes the immune system to attack the intestine.
Then, two women Boyd knew from a Sunday school class mentioned that they had given up gluten. "I asked them what they felt like when they ate gluten and was amazed to find out that it was exactly how I had been feeling," she said. "So, I decided to give it a shot and go without gluten."
Two days into her new diet, Boyd started to feel better. But, living gluten-free hasn't always been easy.
"At first, it was a real pain," she said. "When I would go to a friend's house for a party or dinner, or attend church meetings or other things, people would be upset that I wouldn't eat any of their food because it all contained gluten. Now, when I do those things, everyone knows I am gluten-free so they always provide something for me to eat."
Gluten is found in many common foods, including bread, crackers, cereals and baked goods, which can make it hard to maintain a gluten-free diet, especially when eating out.
"It is difficult because gluten is in everything, and I love starches, primarily bread," Boyd said. "I have missed being able to eat sandwiches and sauces, soups and gravy. I know that companies make gluten-free bread, but I think it tastes like wood. To me, most of the gluten-free foods that are available don't taste good at all."
Specially made gluten-free foods also tend to be more expensive than foods that contain gluten. "I buy a muffin mix that is gluten-free; it costs $4.99," she said. "The same muffin mix with gluten is $1.99. It doesn't seem fair!"
Boyd has followed a gluten-free diet for a year -- the only exception being on her birthday and the day after. She had a piece of birthday cake and, because she felt no ill effects, had another piece the next day. But after the second piece, her symptoms came back. "That is the only time I 'cheated' as I am very tired of feeling so badly," she said.
And for friends and family of those who've decided to follow a gluten-free diet, Boyd has a bit of advice: "Try to embrace the gluten-free person's diet by offering them gluten-free food when you get together."
More information
For a story on whether a gluten-free diet is right for you, click here.
SOURCE: Becky Boyd, Roswell, Ga.
Consumer News