December 27, 2018
¿El jugo en los menús escolares es un problema?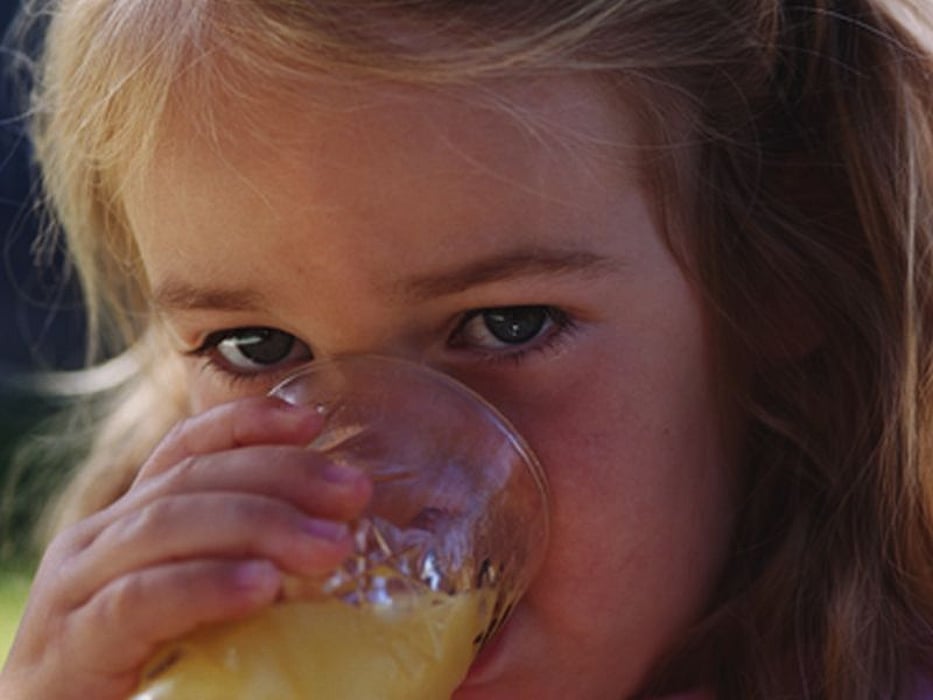 MIÉRCOLES, 26 de diciembre de 2018 (HealthDay News) -- Cuando se les da la opción, los estudiantes en programas de comidas escolares son más propensos a elegir jugo de fruta en lugar de la fruta entera o la leche, que son más nutritivas, encuentra un estudio reciente.
"Esto es un problema porque, en comparación con el jugo, la leche y la fruta entera son mejores fuentes de tres nutrientes importantes para los adolescentes: el calcio, la vitamina D y la fibra", señaló en un comunicado de prensa de la Universidad de Connecticut la coautora del estudio, Marlene Schwartz,
Schwartz es directora del Centro Rudd de Políticas Alimentarias y Obesidad de la UConn.
Los investigadores analizaron datos de la caja registradora de las cafeterías de tres escuelas secundarias de bajos ingresos del noreste a lo largo de un año escolar. Cuando los estudiantes del Programa Nacional de Almuerzo Escolar tenían jugo disponible, eligieron casi un 10 por ciento menos de leche y alrededor de un 7 por ciento menos de fruta entera.
Los investigadores también observaron las ventas de bebidas a la carta, y encontraron que cuando se ofrecía jugo se vendían un 8 por ciento menos de botellas de agua, y un 24 por ciento menos de jugo 100 por ciento.
"Es importante considerar el impacto nutricional de esas sustituciones", señaló la autora principal, Rebecca Boehm.
"Por ejemplo, una porción de 8 onzas (24 centilitros) de jugo de manzana no tiene vitamina D, 285 gramos menos de calcio, y 116 gramos menos de potasio, en comparación con una porción de 8 onzas de leche al 1 por ciento", señaló Boehm, miembro postdoctoral de la UConn.
La Academia Americana de Pediatría (American Academy of Pediatrics) recomienda que los niños y adolescentes de 7 a 18 años de edad no consuman más de 8 onzas de jugo al día.
El Programa Nacional de Almuerzo Escolar cubre a más de 30 millones de estudiantes. El jugo solo se permite ciertos días.
El estudio aparece en una edición reciente de la revista Journal of Nutrition Education and Behavior.
Más información
La Academia Americana de Pediatría ofrece más información sobre la nutrición.
Artículo por HealthDay, traducido por HolaDoctor.com
© Derechos de autor 2018, HealthDay

FUENTE: University of Connecticut, news release
Consumer News in Spanish