August 30, 2017
Un estudio sobre la dieta sugiere que los carbohidratos son malos no las grasas
Pero no renuncie a las frutas, verduras y legumbres, que siguen siendo buenas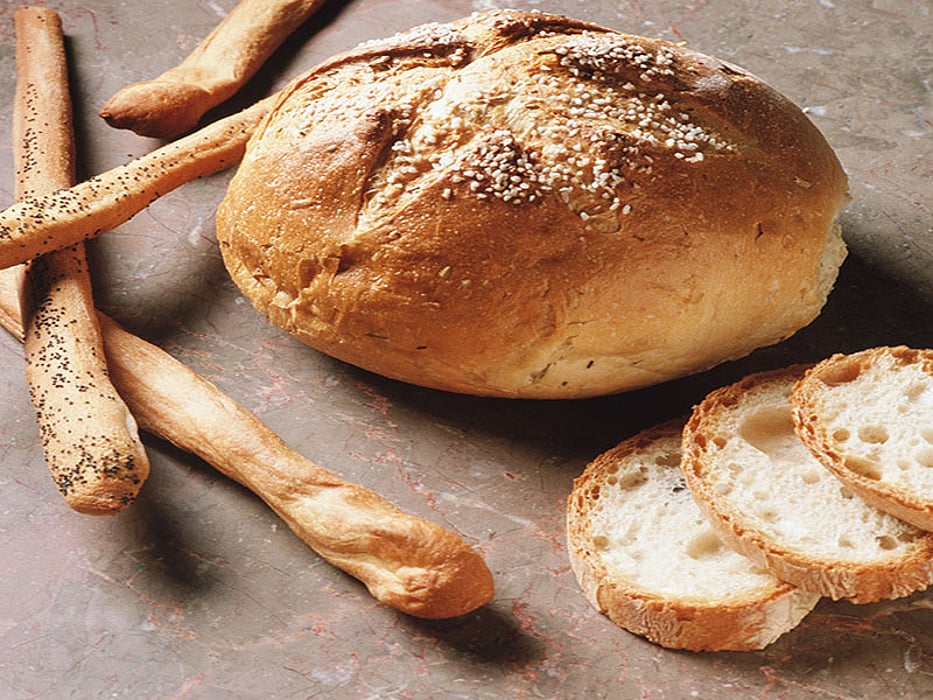 MARTES, 29 de agosto de 2017 (HealthDay News) -- Un gran estudio realizado en 18 países podría transformar las ideas actuales sobre la nutrición.
La nueva investigación sugiere que no es la grasa de la dieta lo que aumenta el riesgo de muerte prematura, sino que los carbohidratos en exceso, sobre todo los carbohidratos refinados y procesados, podrían ser el verdadero culpable.
La investigación también encontró que comer frutas, verduras y legumbres puede reducir el riesgo de morir de forma prematura. Pero tres o cuatro porciones al día parecieron ser bastantes. Las porciones adicionales no parecieron ofrecer un mayor beneficio.
¿Qué quiere decir todo esto para usted? Comerse una hamburguesa con queso no es malo, y añadir lechuga y tomate sigue siendo bueno, pero un exceso de pan de harina blanca para la hamburguesa podría aumentar su riesgo de morir de forma prematura.
Las personas con una ingesta alta de grasa (más o menos un 35 por ciento de la dieta diaria) tenían un riesgo de muerte prematura un 23 por ciento más bajo, y un riesgo de accidente cerebrovascular un 18 por ciento más bajo, frente a las personas que menos grasa comían, señaló la autora líder, Mahshid Dehghan, investigadora en el Instituto de Investigación sobre la Salud de la Población de la Universidad de McMaster, en Ontario.
Los investigadores también anotaron que una ingesta muy baja de grasas saturadas (de menos del 3 por ciento de la dieta diaria) se asoció con un riesgo más alto de muerte en el estudio, en comparación con las dietas que contenían hasta un 13 por ciento diario.
Al mismo tiempo, las dietas ricas en carbohidratos (que contenían en promedio un 77 por ciento de carbohidratos) se asociaron con un aumento del 28 por ciento en el riesgo de muerte, frente a las dietas bajas en carbohidratos, señaló Dehghan.
"El estudio mostró que al contrario de lo que popularmente se cree, un mayor consumo de grasas en la dieta se asocia con un riesgo más bajo de morir", dijo Dehghan.
"No encontramos evidencias de que por debajo de un 10 por ciento de energía a partir de la grasa saturada sea beneficioso, y reducir por debajo de un 7 por ciento podría incluso resultar nocivo. Unas cantidades moderadas, sobre todo acompañadas de una ingesta más baja de carbohidratos, probablemente sean lo óptimo", planteó.
Esos resultados sugieren que las principales organizaciones de la salud quizá deban replantear sus directrices dietéticas, anotó Dehghan.
Pero no todo el mundo está listo para descartar las directrices dietéticas actuales.
El Dr. Christopher Ramsden es investigador clínico en el Instituto Nacional Sobre el Envejecimiento de EE. UU. "Se necesita mucha más información. Hicieron un gran trabajo y sacarán mucha más información durante años, pero es difícil en este momento convertirlo en recomendaciones sobre la comida", comentó.
"De verdad resalta la necesidad de ensayos aleatorios controlados bien diseñados para responder a algunas de esas preguntas", añadió Ramsden.
Los investigadores anotaron que su estudio no observó los tipos específicos de alimentos de los cuales se derivaban los nutrientes. Y Bethany O'Dea dijo que eso constituye "un fallo importante desde un punto de vista la nutrición". O'Dea es dietista cardiotorácica en el Hospital Lenox Hill, en la ciudad de Nueva York.
"Por ejemplo, comer un carbohidrato saludable como una manzana tiene una nutrición más densa, y es mejor para uno, que comerse una bolsa de papitas fritas", dijo O'Dea.
"El estudio tampoco tomó en cuenta las grasas trans, y muchas evidencias apuntan a que son malsanas y contribuyen a la enfermedad cardiovascular", apuntó.
Las directrices globales actuales recomiendan que de un 50 a un 65 por ciento de las calorías diarias de una persona provengan de los carbohidratos, y menos de un 10 por ciento de las grasas saturadas, dijeron los investigadores.
Dehghan sugirió que "las mejores dietas incluyen carbohidratos y grasas en equilibrio, con más o menos entre un 50 y un 55 por ciento de carbohidratos y un 35 por ciento de grasas en total, incluyendo tanto las grasas saturadas como las insaturadas".
Todos los alimentos contienen tres macronutrientes principales que son esenciales para la vida: grasas, carbohidratos y proteínas. Las cantidades óptimas que una persona debe comer han sido tema de debate durante décadas, y a lo largo del tiempo el péndulo ha cambiado de las dietas bajas en grasas a las dietas bajas en carbohidratos.
En este estudio, Dehghan y sus colaboradores siguieron la dieta y la salud de más de 135,000 personas, de 35 a 70 años, de 18 países de todo el mundo, para obtener una perspectiva global sobre los efectos de la dieta en la salud.
Los participantes ofrecieron información detallada sobre su estatus socioeconómico, estilo de vida, historial médico y salud actual. También completaron un cuestionario sobre su dieta regular, lo que los investigadores utilizaron para calcular sus calorías diarias a partir de las grasas, los carbohidratos y las proteínas.
El equipo de investigación siguió entonces la salud de los participantes durante un promedio de siete años, con visitas de seguimiento al menos cada tres años.
Los investigadores encontraron que las dietas ricas en carbohidratos eran comunes: más de la mitad de las personas derivaban un 70 por ciento de sus calorías diarias de los carbohidratos.
Las dietas ricas en carbohidratos se han vinculado con aumentos tanto en el colesterol en la sangre como en los componentes químicos del colesterol, aclaró Dehghan.
Mientras los expertos siguen discutiendo sobre cuál es la mejor dieta, ¿qué debe usted comer?
O'Dea dijo que "la dieta debe consistir en carbohidratos saludables, proteína magra, y bastantes frutas y verduras. Recuerde evitar los refrigerios procesados que contengan grasas trans y saturadas, y elija una fuente de carbohidratos saludables".
El estudio fue presentado el martes en la reunión anual de la Sociedad Europea de Cardiología (European Society of Cardiology), en Barcelona, España. La investigación aparece como dos estudios en la edición en línea del 29 de agosto de la revista The Lancet.
Más información
Para más información sobre una dieta saludable, visite el Departamento de Agricultura de los EE. UU.
Artículo por HealthDay, traducido por HolaDoctor.com
© Derechos de autor 2017, HealthDay

FUENTES: Mahshid Dehghan, Ph.D., investigator, Population Health Research Institute, McMaster University, Ontario; Christopher Ramsden, M.D., clinical investigator, U.S. National Institute on Aging; Bethany O'Dea, R.D., cardiothoracic dietitian, Lenox Hill Hospital, New York City; Aug. 29, 2017, presentation, European Society of Cardiology meeting, Barcelona; Aug. 29, 2017, The Lancet, online
Consumer News in Spanish