November 16, 2016
Próximamente: ¿un colesterol más bajo con una inyección semestral?
Unos fármacos inyectables podrían ofrecer un importante avance en la prevención de la enfermedad cardiaca, aseguran unos investigadores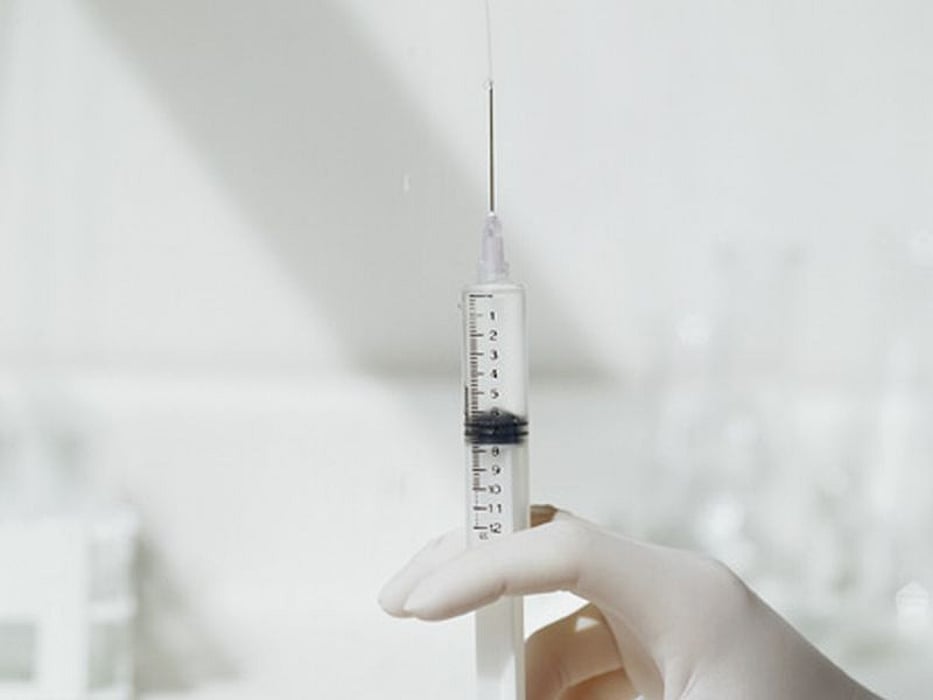 MARTES, 15 de noviembre de 2016 (HealthDay News) -- En lugar de tomar una pastilla todos los días, pronto la gente quizá pueda controlar el colesterol LDL "malo" al recibir una inyección en el consultorio del médico dos o tres veces al año.
Los investigadores que están evaluando el nuevo medicamento inyectable, llamado Inclisiran, encontraron que redujo el colesterol LDL a la mitad o incluso más. Según los ensayos de un ensayo clínico inicial, el efecto podría durar de cuatro a seis meses.
El Inclisiran produjo "unas reducciones significativas y duraderas en el colesterol LDL, y podría por tanto tener potencialmente un impacto en los eventos cardiovasculares", dijo el presentador del estudio, el Dr. Kausik Ray, profesor de salud pública del Colegio Imperial de Londres, en Inglaterra.
Unos efectos tan duraderos podrían ofrecer un avance importante en la prevención de la enfermedad cardiaca, el ataque cardiaco y el accidente cerebrovascular (ACV), al ayudar a reducir el endurecimiento de las arterias, plantearon los investigadores.
Los hallazgos se presentaron el martes en la reunión anual de la Asociación Americana del Corazón (American Heart Association), en Nueva Orleáns. Se necesita otra fase de investigación antes de que el Inclisiran reciba la aprobación de la Administración de Alimentos y Medicamentos (FDA) de EE. UU.
Las estatinas como Lipitor (atorvastatina) y Crestor (rosuvastatina) son el estándar de excelencia actual para tratar el colesterol alto, pero tienen sus límites, señalan los médicos del corazón.
Pero otro ensayo clínico presentado en la reunión del martes mostró que combinar las estatinas con la clase de medicamentos para reducir el colesterol al que pertenece el Inclisiran (inhibidores de la PCSK9) puede ayudar a bajar los niveles de colesterol LDL a niveles nunca antes vistos.
Cuando se combina con una estatina, un inhibidor de la PCSK9 llamado Repatha (evolocumab) redujo los niveles de colesterol LDL casi un 60 por ciento más que las estatinas solas, señaló el investigador líder, el Dr. Steven Nissen, presidente de medicina cardiovascular de la Clínica Cleveland, en Ohio.
Escáneres con ultrasonido mostraron que bajar tanto los niveles de colesterol hizo que el endurecimiento de las arterias se revirtiera en cuatro de cada cinco pacientes, dijo Nissen.
En el estudio de Repatha participaron 846 pacientes con enfermedad de la arteria coronaria. La mitad solo recibió estatinas, y los demás recibieron el inhibidor de la PCSK9 y estatinas.
Alrededor de un 81 por ciento de los pacientes que tomaron Repatha y estatinas mostraron una reducción en el volumen de la placa arterial, mostraron los resultados.
"Nunca hemos visto niveles de regresión de esa magnitud en ningún estudio anterior", dijo Nissen. "Es realmente bastante extraordinario".
Los resultados del estudio de Nissen también se publicaron en la edición en línea del 15 de noviembre de la revista Journal of the American Medical Association.
Fármacos como Repatha e Inclisiran hacen que el hígado descarte más colesterol LDL del torrente sanguíneo al bloquear una proteína llamada PCSK9.
Lamentablemente, los inhibidores de la PCSK9 de primera generación, como Repatha, requieren que los pacientes reciban de 12 a 24 inyecciones al año, haciendo que sean inconvenientes y costosos, dijo Ray.
Inclisiran es un inhibidor de la PCSK9 de próximo nivel, que trabaja a nivel genético para prevenir que las células produzcan la PCSK9 en primer lugar, dijo Ray.
En el ensayo clínico sobre el Inclisiran participaron 500 personas que fueron asignadas a un grupo de "control" o a uno de cuatro grupos que recibieron distintas dosis del fármaco.
Una dosis de Inclisiran de 300 miligramos o mayor provocó una reducción de un 51 por ciento en el colesterol LDL que duró al menos 90 días, mientras que dos dosis provocaron una reducción del 57 por ciento que duró hasta seis meses, reportó Ray.
Según esos resultados, Ray y sus colaboradores estiman que los pacientes solo necesitarían una inyección de Inclisiran dos o tres veces al año para controlar su colesterol.
Pero el Dr. Borge Nordestgaard anotó que esos resultados son tempranos.
"La pregunta clave será si la reducción del colesterol LDL, que es muy impresionante, se sostendrá a lo largo del tiempo", dijo Nordestgaard, profesor clínico de Hospital Herlev-Gentofte en Herlev, Dinamarca.
Hay preguntas similares sobre la reducción de la placa arterial relacionada con los inhibidores de la PCSK9, comentó el Dr. Robert Eckel, profesor de cardiología del Campus Médico de la Universidad de Colorado en Anschutz.
Aunque bajar el colesterol LDL de forma drástica sí reduce las placas arteriales, Eckel dijo que está esperando que los ensayos clínicos muestren si esto en realidad reducirá los ataques cardiacos y ACV en esos pacientes.
Si las placas arteriales restantes son más suaves y menos densas, en realidad podrían plantear un mayor riesgo, porque es más probable que se desprendan y bloqueen una arteria, explicó Eckel.
"Debemos esperar para ver si esto tiene un impacto en los resultados de los pacientes", planteó Eckel.
Ambos ensayos mostraron efectos secundarios con los fármacos similares a los reportados por las personas que toman estatinas o placebos, reportaron los investigadores. Los efectos secundarios más comunes fueron dolores musculares, dolor de cabeza, fatiga, dolor de espalda, hipertensión, diarrea y mareo.
Los dos ensayos fueron financiados por los fabricantes de los medicamentos: The Medicines Company (Inclisiran) y Amgen Inc. (Repatha).
Los datos y conclusiones presentados en reuniones deben ser considerados preliminares hasta que se publiquen en una revista médica revisada por profesionales.
Más información
Para más información sobre los inhibidores de la PCSK9, visite la Facultad de Medicina de la Universidad de Harvard.
Artículo por HealthDay, traducido por HolaDoctor.com
© Derechos de autor 2016, HealthDay

FUENTES: Kausik Ray, M.D., professor, public health, Imperial College London, United Kingdom; Steven Nissen, M.D., chair, cardiovascular medicine, Cleveland Clinic; Borge Nordestgaard, M.D., clinical professor, Herlev-Gentofte Hospital, Herlev, Denmark; Robert Eckel, M.D., professor, cardiology, University of Colorado Anschutz Medical Campus; Nov. 15, 2016, presentation, American Heart Association annual meeting, New Orleans; Nov. 15, 2016, Journal of the American Medical Association
Consumer News in Spanish