March 1, 2018
Lasers, Freezes: Non-Surgical Fat Reducers Gaining Popularity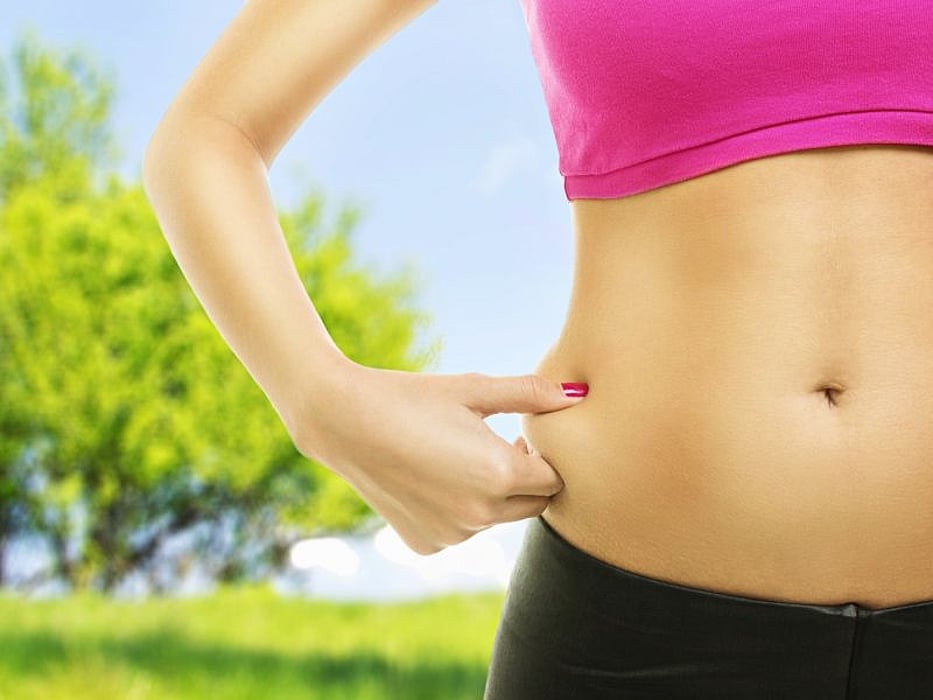 THURSDAY, March 1, 2018 (HealthDay News) -- Fat can be easy to put on, but much tougher to remove.
Now, the latest data shows Americans are increasingly turning to non-surgical means of fat reduction.
The annual report from the American Society of Plastic Surgeons (ASPS) finds big jumps in the popularity of noninvasive "body shaping" techniques -- everything from ultrasound to radio waves, infrared light, injected medications and vacuum-massage treatments.
Use of "freeze" technologies -- techniques that purport to use cold temperatures to non-surgically reduce fat -- jumped by 7 percent in 2017, the new report found.
Uptake of the fastest-growing procedure, laser cellulite treatments, also rose by 19 percent in 2017.
"Unwanted fat is something that affects so many Americans," ASPS President Dr. Jeffrey Janis said in a society news release. "Patients appreciate having options, especially if they can act as maintenance steps while they decide if getting something more extensive down the line will be right for them."
And more Americans are availing themselves of cosmetic procedures than ever before, the new report finds. Overall, there were 17.5 million cosmetic surgical and minimally invasive cosmetic procedures performed last year, a 2 percent rise from 2016.
Of course, surgical fat-removal techniques are still being used, and one -- the "tummy tuck" -- has seen a resurgence in popularity.
The ASPS notes that tummy tucks had dropped from the Top 5 most popular plastic surgeries in 2016. But the procedure jumped back into the Top 5 last year, with 2,000 more tummy tucks done in 2017 than in 2016.
"An improved abdominal contour is something that many of us strive for, but for some patients, that may not be attainable through diet and exercise alone," said Janis. "Age, pregnancy and significant weight changes can impact both the skin and underlying muscle. Tummy tucks performed by a board-certified plastic surgeon remove excess fat and skin and, in most cases, restore weakened or separated muscles to create an improved abdominal profile."
In the meantime, the old cosmetic surgery standbys maintained their popularity, the ASPS report said. Of the nearly 1.8 million cosmetic surgical procedures performed last year, the top five were:
Breast augmentation (300,378 procedures, up 3 percent from 2016)
Liposuction (246,354 procedures, up 5 percent from 2016)
Nose reshaping (218,924 procedures, down 2 percent from 2016)
Eyelid surgery (209,571 procedures, approximately the same as 2016)
Tummy tucks (129,753 procedures, up 2 percent from 2016).
And since 2000, there has been a near tripling in what's known as "minimally-invasive" cosmetic procedures, the ASPS said. There were 15.7 million such procedures last year.
The top five were:
Botulinum toxin type A or "botox" (7.2 million procedures, up 2 percent from 2016)
Soft tissue "fillers" (2.7 million procedures, up 3 percent from 2016)
Chemical peel (1.4 million procedures, up 1 percent since 2016)
Laser hair removal (1 million procedures, down 2 percent from 2016)
Microdermabrasion (740,287 procedures, down 4 percent from 2016).
Another big change: Breast reduction surgeries are on the rebound. According to the ASPS, after declining by about 4 percent in 2016, there was an 11 percent increase in such procedures last year.
"Breast reductions are consistently reported as one of the highest patient satisfaction procedures because it positively affects a woman's quality of life. It addresses both functional and aesthetic concerns," Janis said.
More information
The U.S. Office on Women's Health has more about cosmetic surgery.
SOURCE: American Society of Plastic Surgeons, news release, March 1, 2018
Consumer News