September 20, 2018
Vinculan la extirpación de los ovarios con la enfermedad renal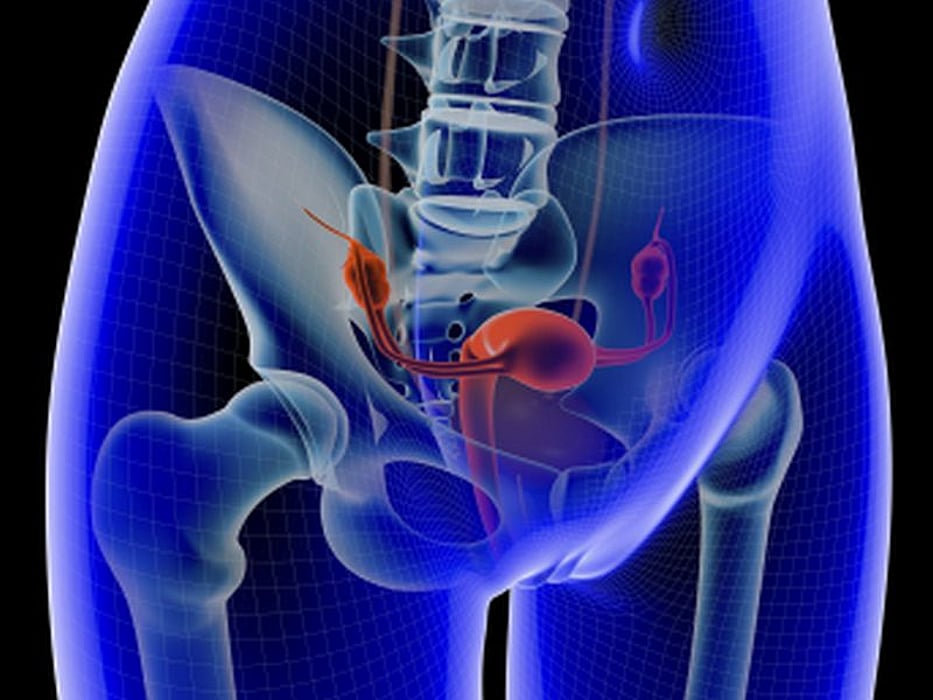 MIÉRCOLES, 19 de septiembre de 2018 (HealthDay News) -- Las mujeres a quienes se extirpan los ovarios antes de la menopausia quizá tengan un riesgo más alto de enfermedad renal crónica, sugiere un estudio reciente.
Los investigadores creen que el motivo es una reducción en los niveles de estrógeno tras el procedimiento.
"Este es el primer estudio que ha mostrado un vínculo importante entre la privación de estrógeno en las mujeres más jóvenes y el daño renal", apuntó el autor sénior del estudio, el Dr. Walter Rocca, neurólogo y epidemiólogo en la Clínica Mayo en Rochester, Minnesota.
Aunque el estudio no probó causalidad, las mujeres que estén pensando en extirpar sus ovarios deben ser conscientes de este riesgo potencialmente grave, sobre todo si no tienen un riesgo alto de cáncer de ovario y de mama, añadieron los investigadores.
La enfermedad renal crónica se produce cuando los riñones sufren daños y no pueden filtrar la sangre tan bien como deberían. Si los riñones fallan, los pacientes deben someterse a diálisis y a un trasplante de riñones. La enfermedad renal crónica es la novena causa principal de muerte en Estados Unidos, según los Centros para el Control y la Prevención de Enfermedades (CDC) de EE. UU.
Estudios anteriores han mostrado que el estrógeno, una hormona femenina, tiene un efecto protector en los riñones. En este estudio más reciente, los investigadores estudiaron cómo la extirpación de ambos ovarios afectaba a la función renal en mujeres que aún no habían experimentado la menopausia.
En el estudio, los investigadores analizaron datos de más de 1,600 mujeres premenopáusicas de Minnesota a quienes se extirparon los ovarios antes de los 50 años de edad. Esas mujeres se compararon con un segundo grupo de mujeres que eran más o menos de la misma edad, pero a quienes no se habían extirpado los ovarios.
Tras seguir a las mujeres durante una mediana de 14 años, los investigadores encontraron que las mujeres que se sometieron a la extirpación de los ovarios tenían un riesgo un 6.6 por ciento mayor de enfermedad renal crónica que las que no se sometieron a la extirpación. En las mujeres que eran menores de 46 años en el momento en que les extirparon los ovarios, hubo un aumento del 7.5 por ciento en el riesgo de daños posteriores en los riñones.
Los hallazgos aparecen en la edición del 19 de septiembre de la revista Clinical Journal of the American Society of Nephrology.
"En las mujeres que no tienen un mayor riesgo genético de cáncer de mama y de ovario, desaconsejamos la extirpación de los ovarios como opción preventiva, debido al aumento en el riesgo de enfermedades, entre ellas la enfermedad renal crónica", señaló Rocca en un comunicado de prensa de la Mayo.
Más información
La Facultad de Medicina de la Universidad de Emory ofrece más información sobre la extirpación de los ovarios.
Artículo por HealthDay, traducido por HolaDoctor.com
© Derechos de autor 2018, HealthDay

FUENTE: Mayo Clinic, news release, Sept. 19, 2018
Consumer News in Spanish